OLTRE 10.000 VINILI, NON SOLO SWING!
Un'anteprima della selezione di oltre diecimila dischi a 33, 45 e 78 giri collezionati nel corso degli anni da Doctor Swing.
FOR DANCERS ONLY
THE FIVE PENNIES
DIXIELAND SWING
SWING LOW SWEET – SATCHMO
JUMPIN PUMPKINS
BLUE STAR – KID ORY CREOLE JAZZ BAND
THIS IS BENNY GOODMAN & HIS ORCHESTRA
LE DISQUE D'OR DE DJANGO REINHARDT
SADDLE SHOE SHUFFLE – RAY ANTHONY
COLE PORTER, ALA DIXIE & PEE WEE HUNT
BIG T SWINGS
COUNT BASIE & HIS ORCHESTRA – 1937/38
ELLA & HER FELLAS
DJANGO REINHARDT (RCA)
SWINGIN' AROUND – PEE WEE HUNT
THE GOLDEN GATE QUARTET
MARCHING ALONG WITH THE PHENOMENAL DUKES OF DIXIELAND
FIREHOUSE FIVE PLUS TWO GO TO THE SEA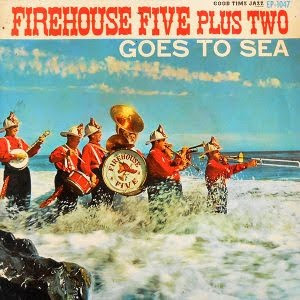 GLENN MILLER STORY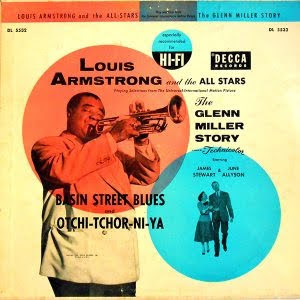 AROUND THE WORLD – FIREHOUSE FIVE PLUS TWO
REX STEWART & HIS FOOTWARMERS
DJANGO REINHARDT – CHITARRISTA
PIANO HAYRIDE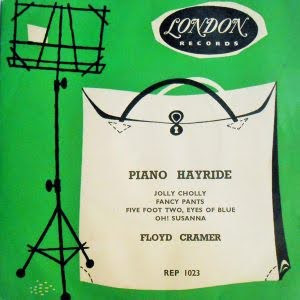 I RE DEL RITMO DIXIELAND
CHARLESTON
THE GREAT SOUND OF LES ELGART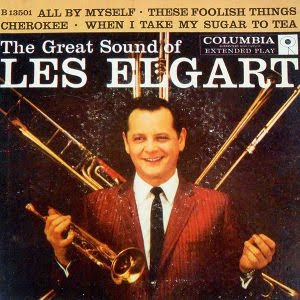 KID ORY CREOLE JAZZ BAND
THE MCGUIRE SISTERS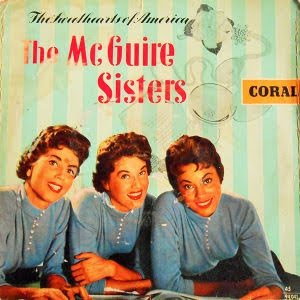 SOUNDS OF THE GREAT BANDS
THE RIVER BOAT FIVE ON A SWINGIN DATE
SWINGIN GOLDEN GATE
WHAT IT IS – WHAT IT DOES
SATCHMO PLAYS KING OLIVER
THE COLOSSAL DUKES OF DIXIELAND
MEZZ MEZZRON WITH TOMMY LADNIER
SEPTEMBER IN RAIN – DINAH WASHINGTON
CHARLESTON CHICAGO
OCTAVE CROSBY'S RAGTIME BAND
CHARLIE FUGUA'S INK SPOTS IN HI FI
LIONEL HAMPTON SWING CLASSICS
YOU HAVE TO HEAR IT TO BELIEVE IT – DUKES OF DIXIELAND
THE ROARIN' TWENTIES – PAUL WHITEMAN'S CHARLESTON BAND
CRASHES A PARTY
PETE KELLY'S BLUES
I GO HOOK, LINE, AND SINKER FOR THE SPRING STREET STOMPERS
ROCK'N'ROLL
FIREMAN'S BALL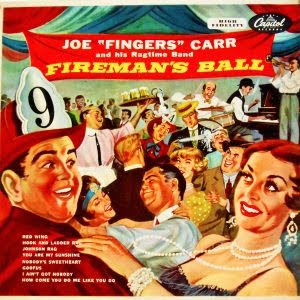 SIDNEY BECHET MEMORIAL
THAT PATTERSON GIRL
SUGAR BLUES
TAILGATE!
BUNNY BERIGAN & HIS BLUE BOYS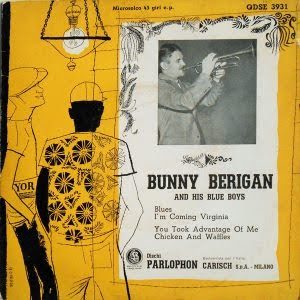 KEN MACKINTOSH E LA SUA ORCHESTRA
SWINGIN' AND DANCIN'
BLUES AND BOOGIE
DIXIELAND CLASSIC
PAPA BUES NEW ORLEANS BAND
BUNNY BERIGAN AND HIS ORCHESTRA
MUGGSY SPANIER & HIS RAGTIME BAND
CHU BERRY E I SUOI STOMPY STEVEDORES
KING OLIVER & HIS DIXIE SYNCOPATORS
COMO SWINGS
GOOD TIME JAZZ
FATTY GEORGE DIXIES
LOUIS AND ELLA
RED NICHOLS AND HIS PENNIES
ORIGINAL DIXIELAND JAZZ BAND IN LONDON
LIKE WILD!
THE BENNY GOODMAN BAND
SWINGIN' DOWN YONDER
THATS A PLENTY
CHARLESTONS
DIXIELAND IN NAPLES
FOR LOVERS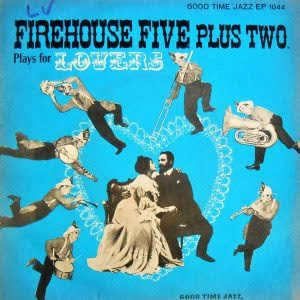 DIXIELAND BLUES
THE KING OF NEW ORLEANS JAZZ
DANCE CRAZE
JAZZ SESSION WITH HUMPHREY LYTTELTON
COUNT BASIE
LOUIS ARMSTRONG AT THE CRESCENDO
PANIGAL JAZZ BAND
MORE FOR LES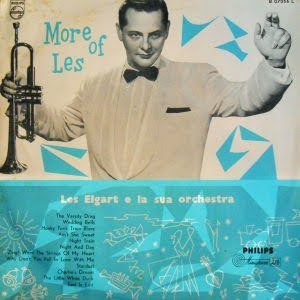 RHYTHM SESSION WITH HARRY JAMES
THE INKSPOTS
GET HAPPY
JACKPOT
MUSIC MAESTRO PLEASE WHILE FRANKIE LAINE SINGS
TRIBUTE TO GLENN MILLER
STRAIGHT FROM DIXIE
JESS STACY PIANO SOLO
LA STORIA DEL JAZZ – SWING
ONLY YESTERDAY
NO COUNT
BOOGIE WOOGIE
NEW ORLEANS WANDERER
THE RARE BIX
BING SINGS WHILST BREGMAN SWINGS
BASIE'S BACK IN TOWN
BILLIE HOLIDAY – COLUMBIA HALL OF FAME
BALLIN THE JACK
THE BESSIE SMITH STORY
ARTIE SHAW & HIS GRAMERCY FIVE
BENNIE GOODMAN IN HI-FI
AND THEY CALL IT DIXIELAND
DJANGO REINHARDT
LOUIS ARMSTRONG – BEST OF
LOUIS ARMSTRONG – ANTHOLOGY
FLETCHER HENDERSON – SWINGS THE THING
COUNT BASIE
ART TATUM #9
BILLIE HOLIDAY – ALL OR NOTHING AT ALL
BENNIE GOODMAN AND HIS ORCHESTRA
COUNT BASIE
BENNIE GOODMAN AL CARNEGIE HALL
ART TATUM TRIO